French National Research Institute for Sustainable Development (IRD) – France
IRD is a French public research establishment reporting to the ministries responsible for research and for foreign affairs – that addresses international sustainable development issues. The aim underpinning all its work is to address questions vital for low- and middle-income countries (LMICs) with a view to achieving the global Millennium Development Goals (tropical diseases and diseases of civilization, health and environment, climate change, water resources, food security, natural hazards, poverty, vulnerability and social inequality). IRD staff is 2,220 including 843 researchers. About 39% of IRD staff members are based in LMICs. Through partnership-based research, training and innovation, it is present in more than 50 LMICs. IRD research projects are jointly run with partners and are based on interdisciplinary approaches.

Université Paul Sabatier, Toulouse III (UPS) – France
UPS has more than 32,000 registered students and 2,609 professors working in three areas:
1) The challenges of understanding matter and life: mathematics, the science of infinite scale and infinite speed, neuroscience, and complex systems.
2) Society's major problems: state and future of the environment, natural and industrial risk, biodiversity, genetics, medical research and health.
3) Technological and industrial needs: embedded systems, space technology, IT and automation, chemical engineering, new materials, aeronautics, biotechnologies, pharmacology, and nanotechnologies.

Kaunas University of Technology (KTU) – Lithuania
KUT is a Lithuanian Higher Education Institution . The KUT Department of Food Sciences and Technology is the only university level higher education institution in food science and technology in Lithuania. The department provides BsC, MSc, and PhD degrees in food science and technology and carries out research in various areas of food science and technology. It maintains close connections with Lithuanian food industry (contract projects, consultancy,) and other relevant institutions.
The KUT Department of Food Sciences and Technology is active in continuous education, regularly provides workshops and training courses for food industry, particularly on food safety and quality issues. The Department is focused on basic research in food chemistry. It also has been carrying out applied research and technological development activities for food industry.
Assistance Publique des Hôpitaux de Paris (APHP) – France
The Hôtel-Dieu Hospital  is the oldest hospital in the city of Paris (France) and is the most central of the Assistance Publique des Hôpitaux de Paris (APHP). The hospital is associated with the Faculty of Medicine Paris-Descartes.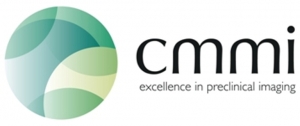 CMMI is a Belgian inter-university research facility bringing together the expertise of the researchers and academics of the Université Libre de Bruxelles (ULB) and the Université de Mons (UMons). It provides an integrated and efficient preclinical imaging platform for the scientific community. CMMI offers cutting-edge technologies for imaging, ranging from electron microscopy to in vivo animal imaging. CMMI offers services and training for academic laboratories as well as industrial partners.

Fondation Mérieux (FMER) – France
FMER is an independent organization which placed under the aegis of the Institut de France. Its mission is to contribute to the creation of health training centres, diagnosis and treatment in developing countries. The Foundation supports programmes of patient care as well as scientific and technical training in emerging countries. It also contributes to the economic development in local communities through the system of micro-credits.
Its aim is to help researchers and healthcare workers in developing countries to learn how to use the best scientific and medical tools so that they can meet their countries' public health needs in the long term and independently.
By promoting the transfer of knowledge and the sharing of scientific innovations, and by supporting research projects, Fondation Mérieux and Fondation Christophe et Rodolphe Mérieux show that they are determined to play an active role in the international fight against emerging diseases.

Centre of Infectious Diseases Lao Christophe Mérieux (CILM) – Laos
CILM is a public health institution affiliated to the Ministry of Health, dedicated to achieving significant improvements in health by encouraging research and training initiatives in infectious diseases. It has a BioBank collecting thousands of hepatitis B and C and HIV serums. CILM develops diagnostic tools for infectious diseases and promotes high quality training. Actions are focused on routine analysis such as viral load testing and on applied research in three keys areas: HIV and hepatitis, tuberculosis and respiratory infectious diseases. CILM has 15 permanent employees who have the common goal of improving access to diagnosis in Laos for both viral and bacterial diseases.

Faculty of Pharmacy (FPh) -Ministry of Health (MOH) – Laos
The Faculty of Pharmacy (FPh), part of the Ministry of Health (MOH) serves the growing needs for higher education in pharmacy,  nationally and globally. Its primary mission is to educate and train professional pharmacists with well-balanced and up-to-date knowledge, for careers in healthcare and for pharmaceutical research and providing technical services and pertinent pharmaceutical information. The faculty also produces a range of herbal medicine at low cost.

Instituto Nacional de Enfermedades Neoplásicas (INEN) – Peru
Under the auspices of the Peruvian Ministry of Health since the 1950s, INEN is the health care institution in charge of the management of neoplastic diseases at the national level (inen.sld.pe/portal). Located in Lima, INEN employs around 800 physicians, surgeons, and oncologists. As a public hospital, INEN treats patients regardless of age, sex, ethnicity, place of residence, economic status, and health care coverage. This institution handles a large ratio of new cancer cases occurring across the nation, providing a representative nationwide sampling perspective. Individuals suspected to develop a malignant liver neoplasm are managed through the Department of Abdominal Surgery of INEN, in which seven gastroenterologist surgeons are involved in patient care.
Agence Universitaire de la Francophonie (AUF)
The Agence Universitaire de la Francophonie (AUF) brings together 944 universities, schools, university networks and scientific research centres using the French language in 116 countries. Created almost 60 years ago, it is one of the largest associations of higher education and research institutions in the world. It is also the operator for higher education and research at the Sommet de la Francophonie.